THE BATTLE: DRAMATIS PERSONAE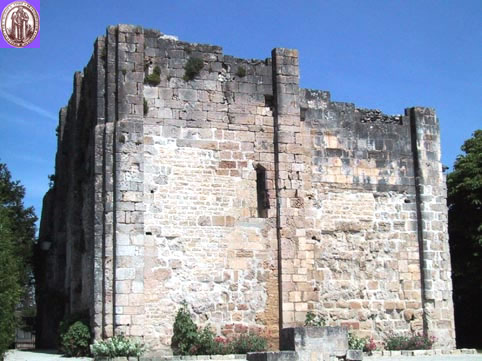 This attempt to chart the curricula vitae of these infamous characters is, of necessity, partial and subject to re-appraisal. Many crucial documents, not surprisingly, will have been lost. On the other hand, it is remarkable what can be discovered, and how much more can be surmised, from rolls and charters, surviving letters and ecclesiastical records. One of the difficulties, however, is the ever-present possibility of confusing or conflating the deeds of two men with the same or similar names.
The portraits presented here are contemporary, by unknown artists probably trained in the workshops of Robert Campin and Jacques Daret. Identification with the characters of our drama are, to say the least, provisional.
Macdonald, Colin ('Lord')

1400

Born

Islay, Scotland

1417

1419

Scholar and trainee priest

Saint Andrews, Scotland

1419

1421

Guest of Bishop Fernando de Palacios

Lugo, Spain

1421

1424

Librarian, Duke of Northumberland

Northumberland, England

1424

1425

?

?Southern England

1425

1429

Bookseller and translator

Saint-Omer, Flanders

1429

1431

Travels

Sicily and Aragon

1431

Marries Anna of Peterborough

Norfolk, England

1431

1432

Piracy with de Machon

Neuvicq/Jarnac, France

1432

Attacks Duke of Bedford

La Bréchoire, France

1433

1436

Bookseller and translator

León, Spain

1436

1439

Unknown

Swanage, Dorset

1439
1452
?Pirate
Narbonne, France
1445
Wins battle of Olmedo with Alvaro de Luna
Castile, Spain
1445
1453
With Alvaro de Luna until his execution
Castile, Spain
1453
1455
Bookseller
Mainz, Germany
Machon, Philippe-Raymond de ('Captain')

1401

Born

Sausmarez, Guernsey

1412

1416

Prisoner of pirates

Saint-Malo, Brittany

1420

1424

Captain, Duke Jean of Brittany

Rennes, Brittany

1424

Marries Diana of Leicester

Saint-Cast, Brittany

1424

1428

Carpenter and miner

Dorset, England

1429

1430

Captain, Konstantinos Palaeologos

Glarentza, Greece

1431

1432

Piracy on the Charente

Montignac, France

1432

Attacks Duke of Bedford

La Bréchoire, France

1432

1434
Innkeeper

Perigord, France

1434

1438

Carpenter

Dorset, England

1438
1456
?Pirate
Narbonne, France
Maclean, Ewan ('Don Juanito')

1408

Born

Paisley, Scotland

1420

1424

Swordsmith

Dunfermline, Scotland

1424
1425
?with Colin Macdonald
?Southern England

1432

Attacks Duke of Bedford

La Bréchoire, France
1432
1438
Unknown

Dunfermline, Scotland

1438
1456
Pirate
Narbonne, France
Nagel, Paulus Justinius van ('Doctor')

1402

Born

Bruges, Flanders

1418
1421
Durham College
Oxford, England
1421
1431
Lawyer
Saint-Omer, Flanders

1432

Attacks Duke of Bedford

La Bréchoire, France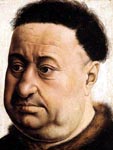 'Noble', David the
1390
Born
York, England
1400
1431
In and out of prison
York/Halifax, England
1432
Attacks Duke of Bedford
La Bréchoire, France
1432
1438
Guard, Vlad Tepes I
Tirgoviste, Wallachia
1438
1456
Pirate
Narbonne, France

Manuscript Sources (under construction)
---