THE BLOODY HISTORY OF LA BRÉCHOIRE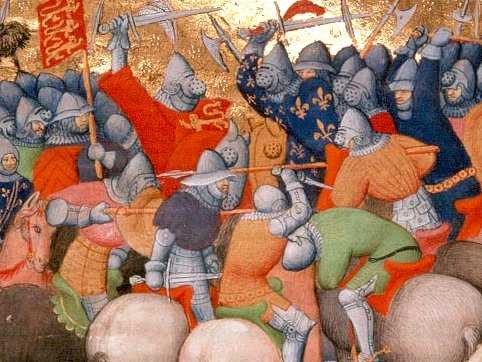 copyright © The British Library Cotton MS Nero E ii


LA BRÉCHOIRE would appear to be of scant importance to scholars. One would think it had no historical significance, for it possesses no monuments of any antiquity and it does not merit so much as a reference in any of the tourist guides. Despite its position in the crucible of French nationhood, a fog of silence has descended upon La Bréchoire....

And yet its inhabitants met, fought and hosted, during its long if somewhat passive history, invading armies of Crusaders, Vikings and Saracens. Giants such as the fearsome Foulque Neru ('Black Falcon'), Richard 'Coeur-de-Lion', John le Bon and his step-brother Simon, Charles VII, François I (literally a giant), the adventurers 'Le Grande Capitaine' Philippe-Raymond de Machon and 'Lord' Colin Macdonald enjoyed or abused its hospitality and sheltered in its bosom. As the guidebooks would put it, if they but knew, 'it is time to lay bare its noble patrimony'!

Read on...



---